Circles and squares get a lot of attention in decorating, but we love the graphic look of triangles and pyramids too.  It's not somewhere to go overboard, but here are a few of our favorite pieces.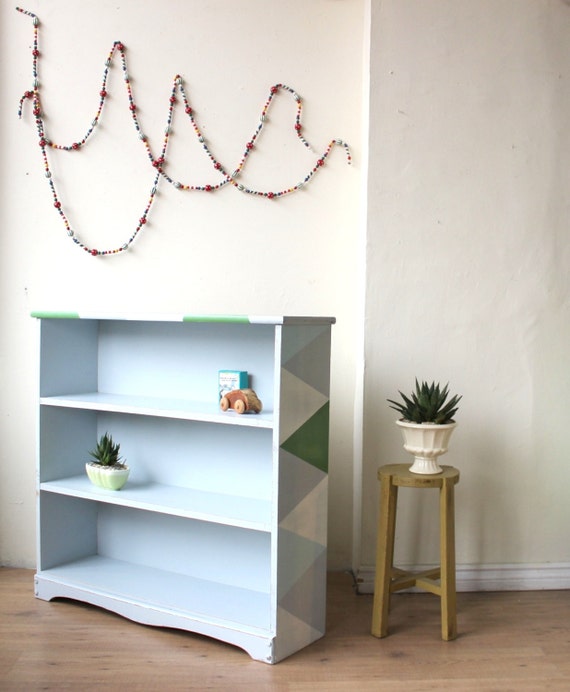 1) A great blue bookcase with green, white and grey triangle trim.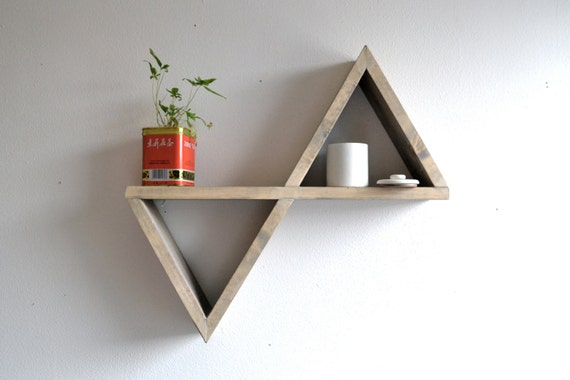 2) A mini wooden geometric shelf to display your favorite collection.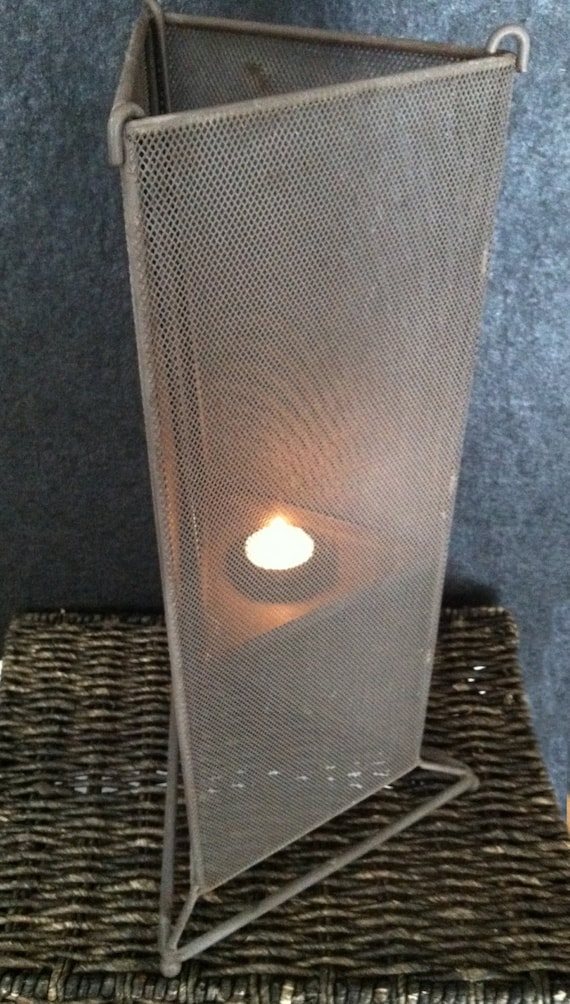 3) Light up the room with a mesh metal candle holder.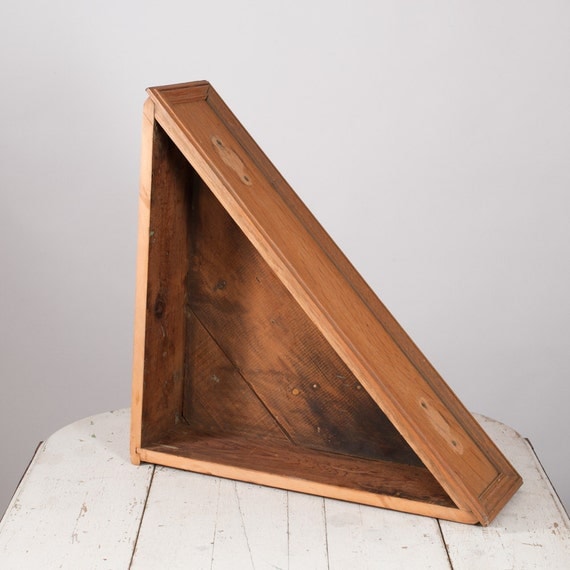 4) Repurpose a corner drawer as a shelf or as desk storage.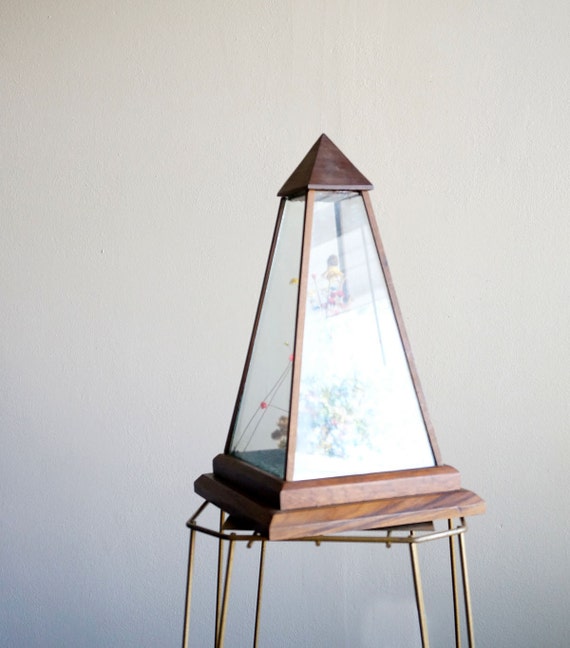 5) Set up a little terrarium in this vintage glass and wood pyramid.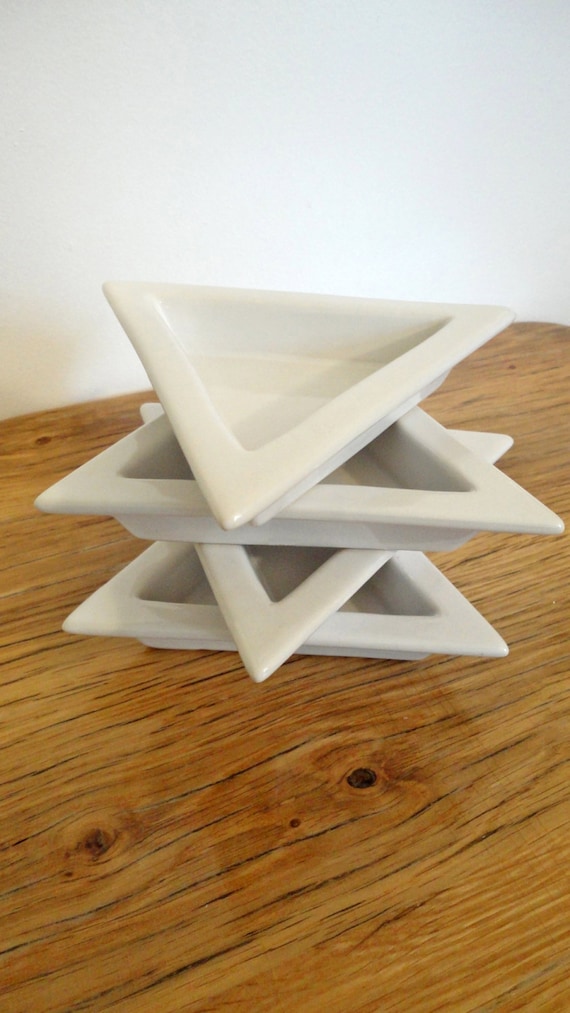 6) Serve your guests some appetizers in a set of four triangle plates.