Pineapples seem to be everywhere this spring in both decor and apparel, but they're not a new decorating scheme. In addition to their preppy past in many of Lilly Pulitzer prints, pineapples have a long history as decor. They especially popular in the south, where they are meant to represent a welcoming spirit.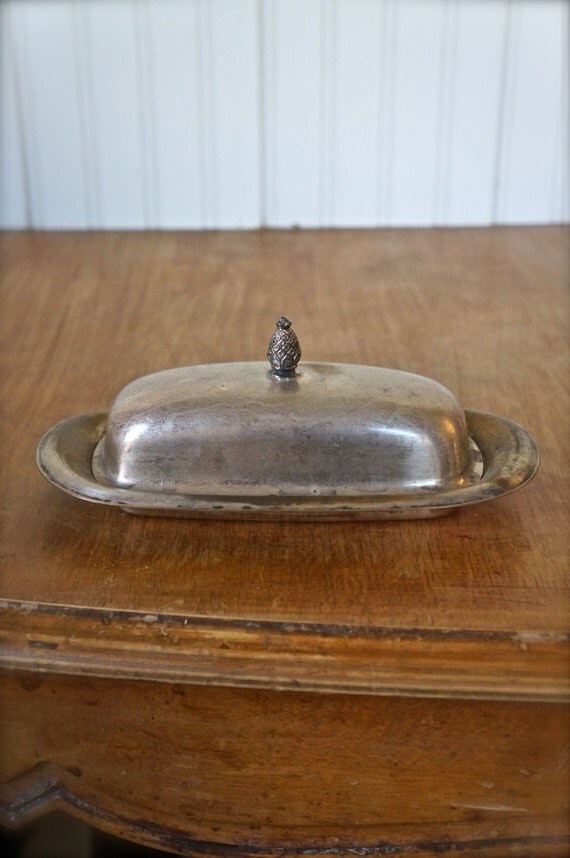 1) At first glance, you might miss the tiny pineapple atop this silver butter dish. I imagine silver at the picnic table for buttering hot corn on the cob.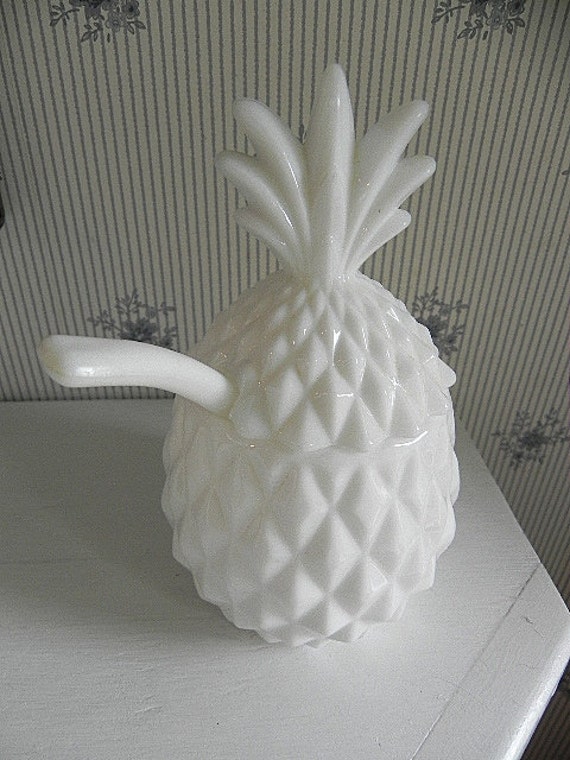 2) Serve condiments from a milk glass pineapple – ketchup for your hamburger or BBQ sauce for grilled chicken, perhaps.
More of our favorite pineapples…