This spring, I want to start an herb garden! I've been scoping out the offerings at the local farmers' market, and I'm just trying to decide where to keep my plants. Ada loves greens and would chomp them down if within reach, so I'm looking into window boxes or a shelf indoors. I also would like some adorable labels to go with them: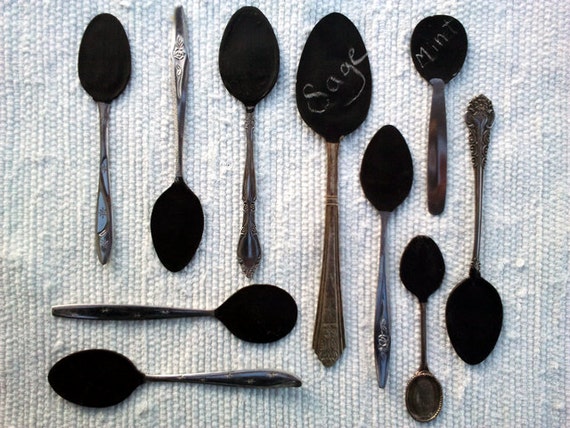 1) These chalkboard painted silver spoons would be perfect for your indoor herb garden.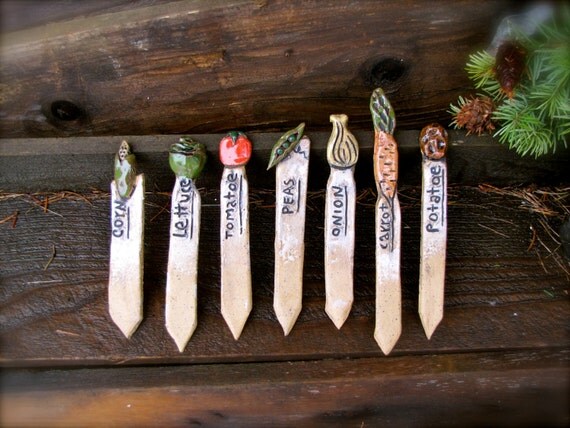 2) Whimsical pottery markers with adorable veggies.