Sometimes when I have doubts about the red accents in my kitchen, rooms like the one above from Country Living rebuild my confidence. Strip away the personal touches, and you're left with a showroom kitchen. But as an apartment dweller, it's important to be able to add vintage touches to any space without changing the fixtures – like these new, bright white kitchen cabinets.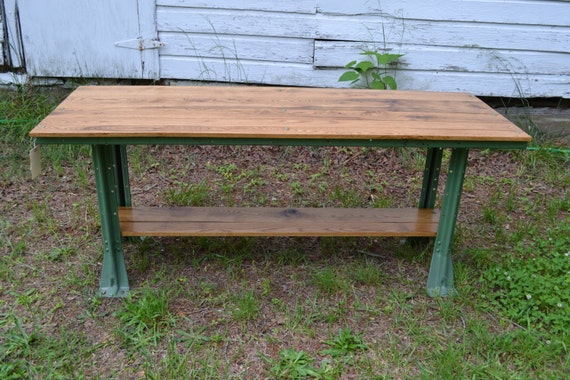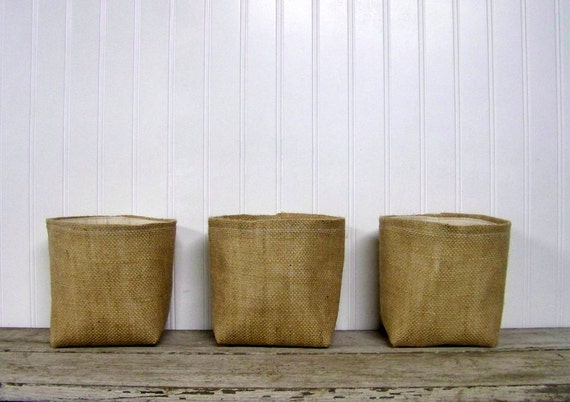 Use a metal and oak workbench as a kitchen island and add a trio of burlap baskets underneath for extra storage.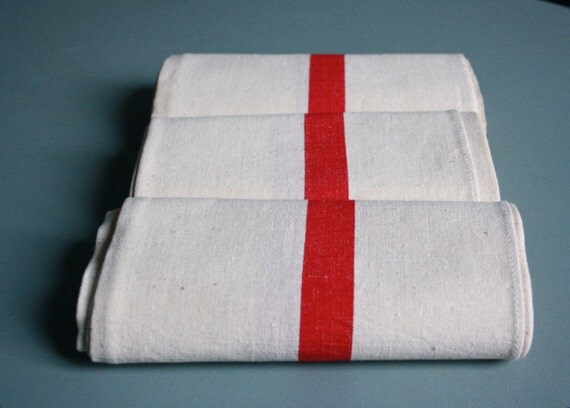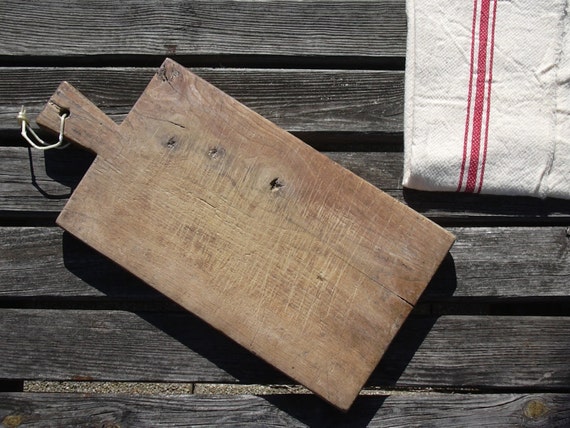 Top off the work bench with a French striped tea towel and antique cutting board.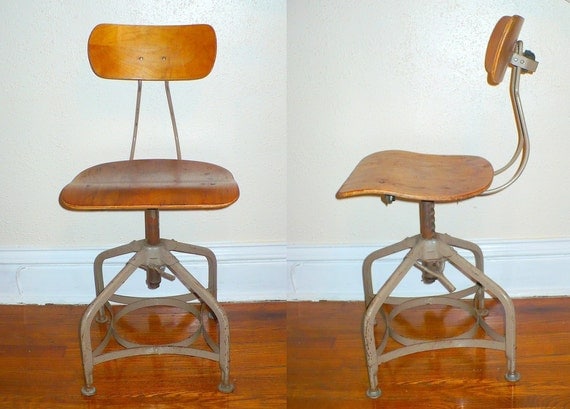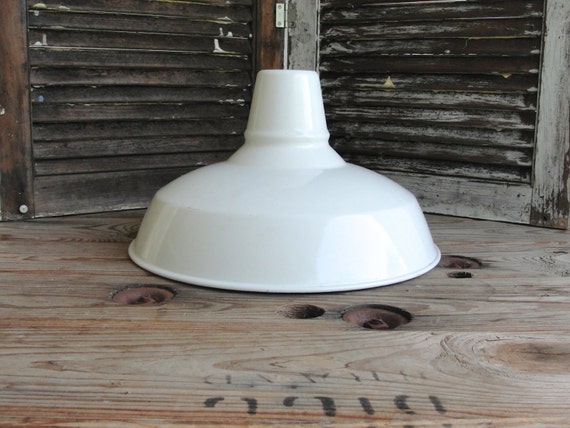 Add a few more vintage touches with a wood and steel swivel stool and a pair of white enamel pendant lamps.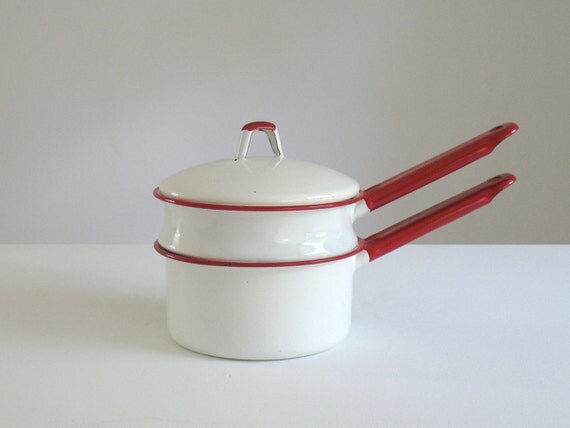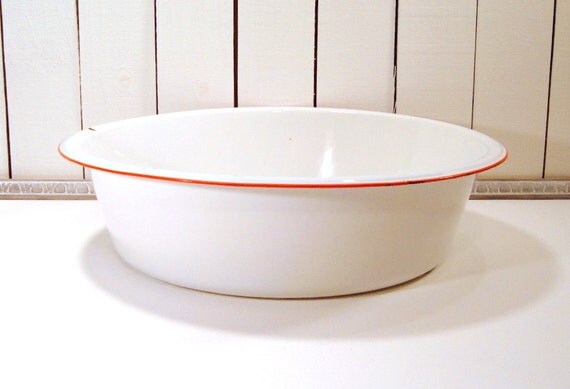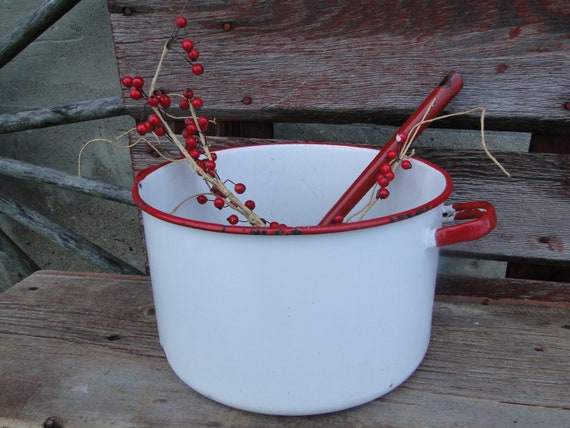 High on a shelf, show off a collection of red trimmed enamelware: double boiler, large basin, and stock pot…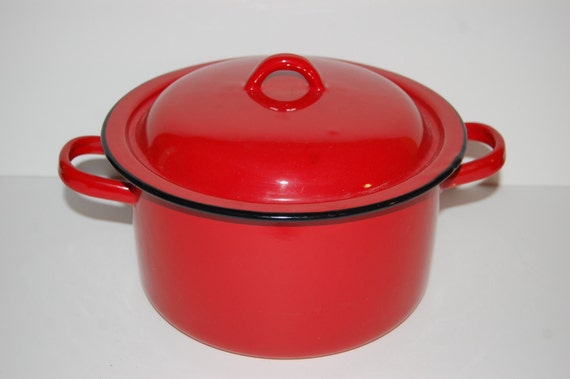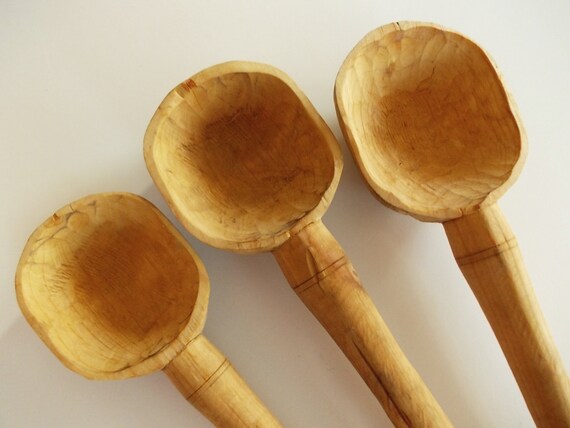 …And for every day use, a red enamel pot stays on the stove and some hand-carved wooden spoons are always within reach.