American Pickers recently taught me that there are barbed wire collectors, who look for individual craftsmanship and unique shapes – it can even be quite valuable. Who knew? While I don't collect barbed wire, I do love the handmade feel of vintage wire household objects and the old patina to shows its age.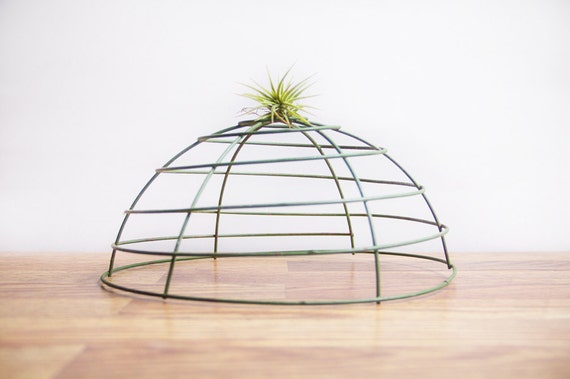 1) I have a wire basket hanging on the wall of my bedroom and a mesh collapsable basket in the kitchen. I love that they are both functional and sculptural at the same time.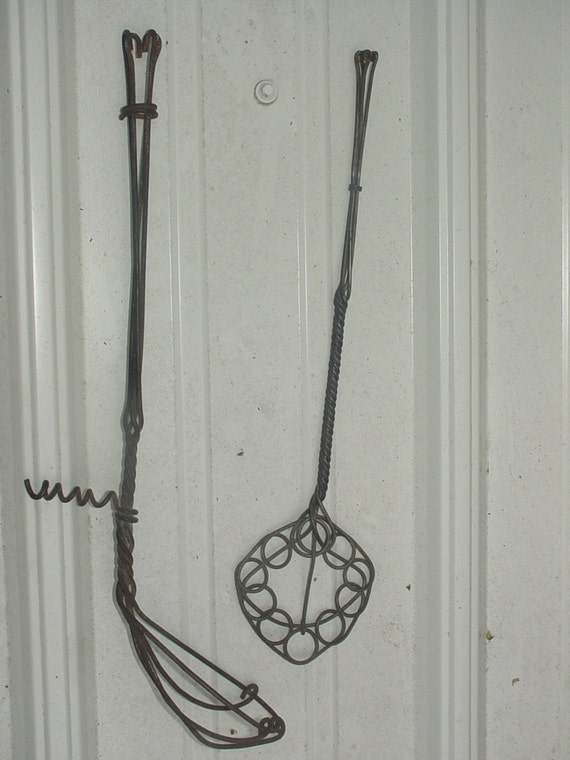 2) This pair of handmade wire utensils would look great hanging in a kitchen.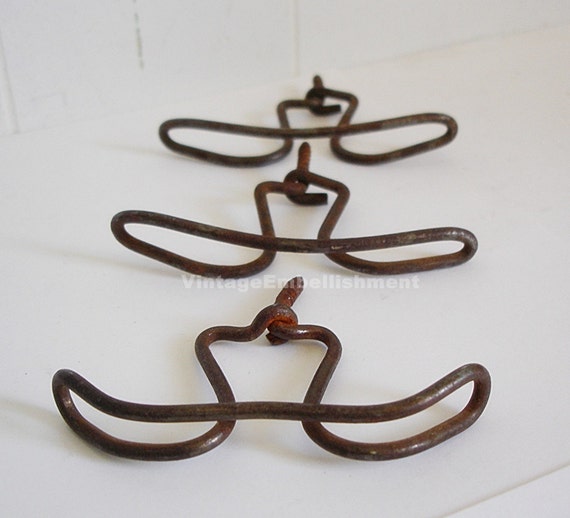 3) A trio of double-sided hooks would be perfect for hanging bags, scarves and coats as the weather turns cooler.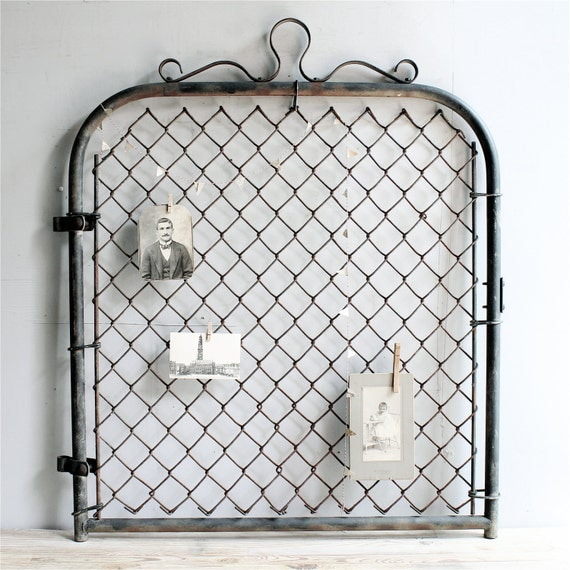 4) I would love to hang this charming salvaged iron gate above my desk to hang little notes and cards.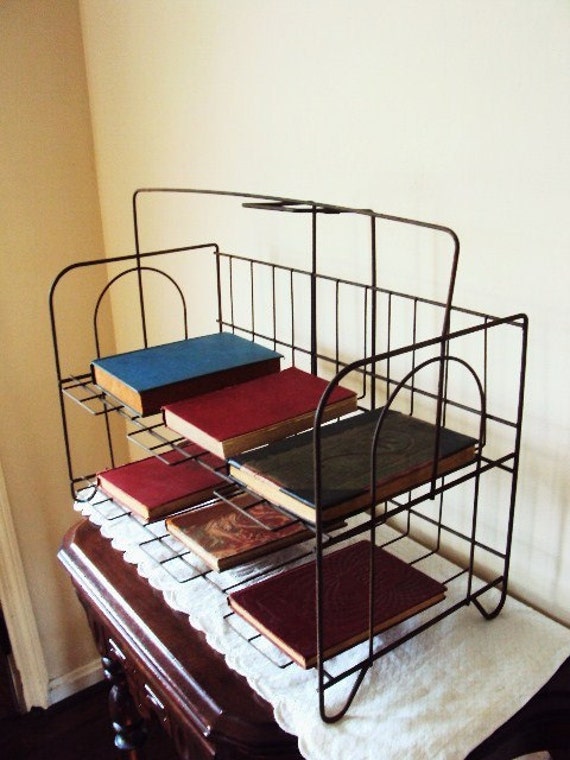 5) I have a small wire bookshelf in my living room, similar to the one above, where I store extra wood for our fireplace.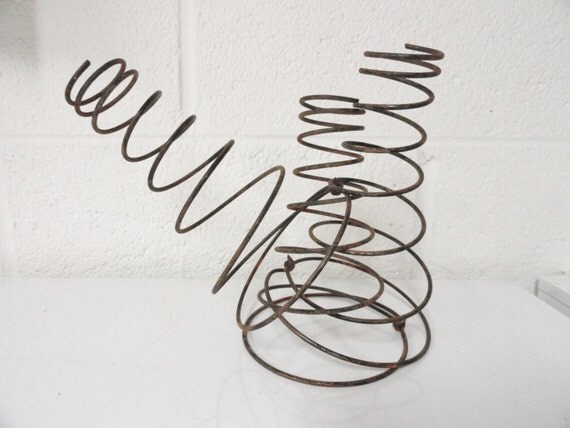 6) Reclaimed bedsprings, while odd, have quite a bit of DIY potential. Here are a couple of my favorites: one, two, and three.