Every great country house has a corner devoted to stargazing! The best are stocked with with an old telescope and amazing reference materials so everything is within reach. So put away your iPhone app because here are a few of our favorites for your next summer evening of stargazing.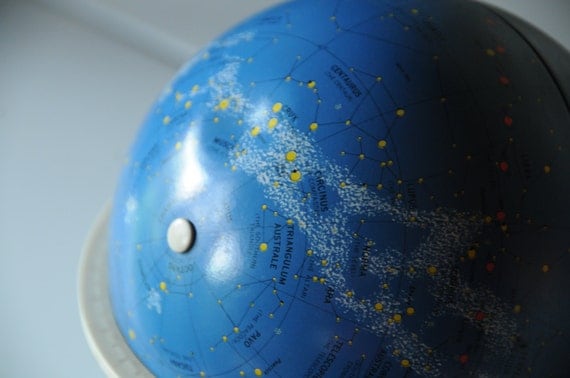 1) A celestial globe showing star and constellations for a global perspective.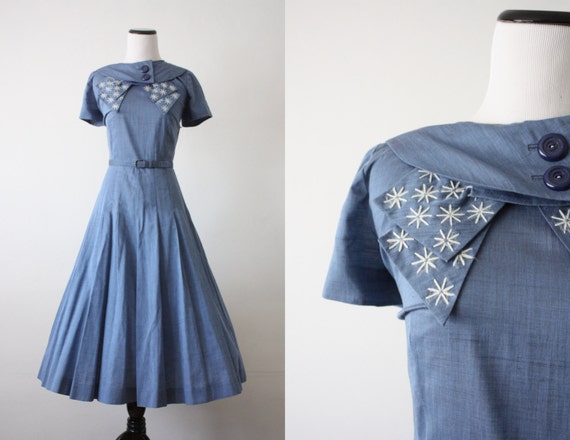 2) Wear a blue chambray dress with star embroidery to get into the spirit.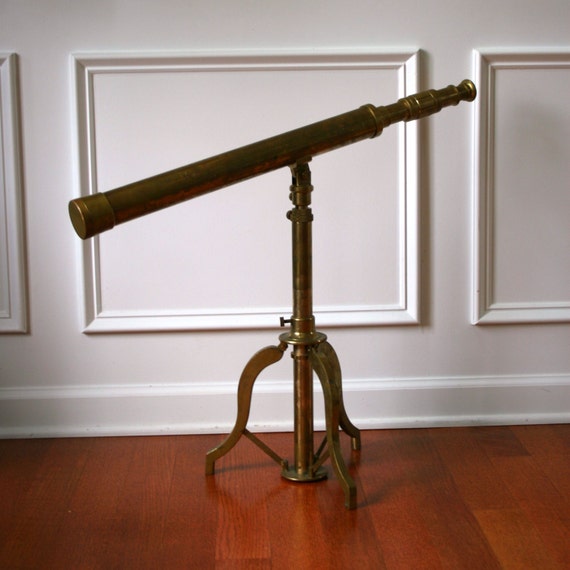 3) For an up-close look, try an antique brass telescope.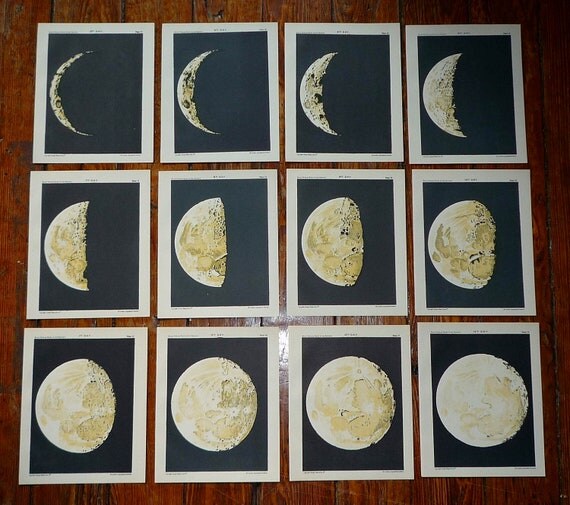 4) Twelve prints showing the phases of the moon would look great framed individually on a wall above that brass telescope.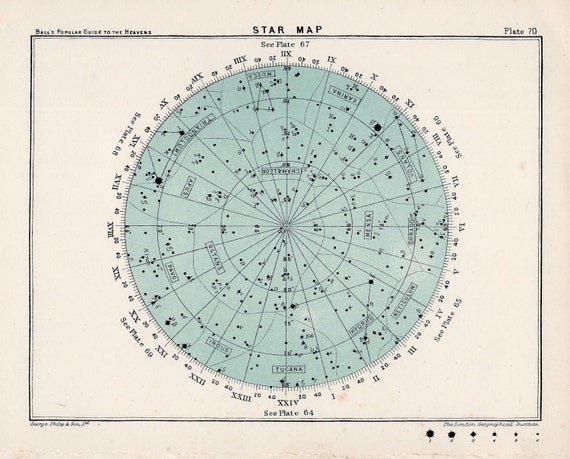 5) If you're stargazing outside, a celestial print is more portable than an entire globe.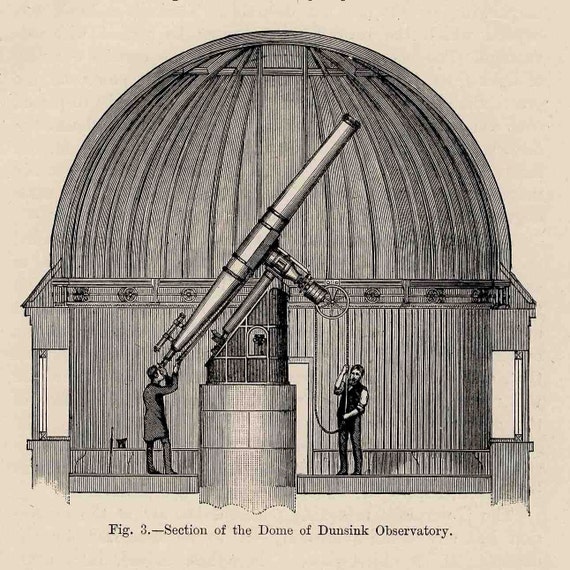 6) One of the hidden gems of Hamilton College was the campus observatory, and this black and white observatory print brings that charm home.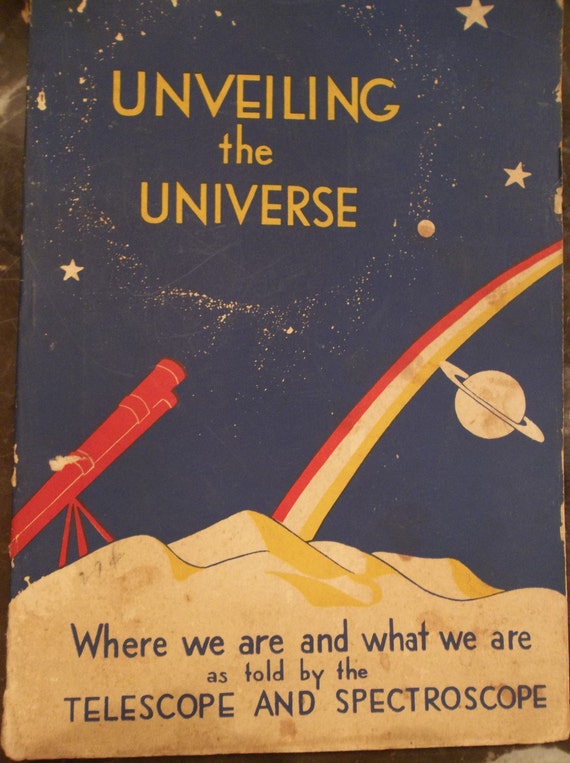 BOOKSHELF BONUS: It's so fun to look back at old science books!