One of our favorite places to visit is our friend's family home in Ticonderoga, NY. The sleepy town at the top of Lake George provides plenty of junking, seasonal activities, and downtime for puzzling. This year, we're even hopping across the state line to Shelburne and Burlington, Vermont. Here are some amazing artifacts from the region that we'd love to have around the house to remind us of happy trips: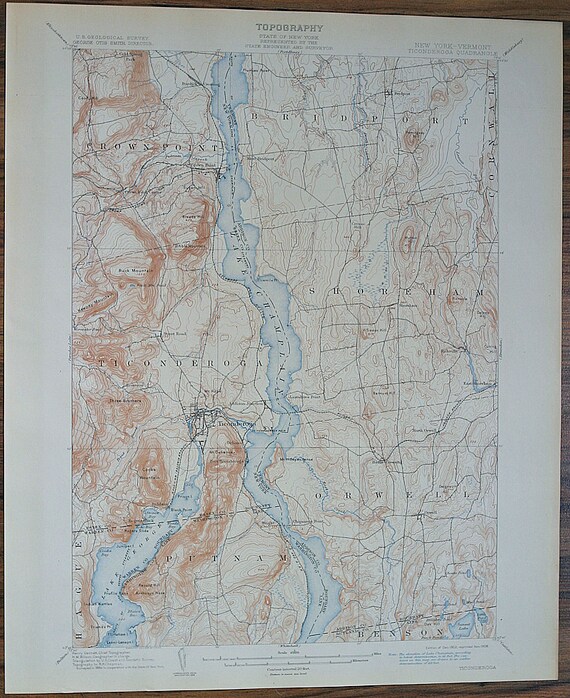 1) We love the blue and tan of this vintage topographic map of the town of Ticonderoga!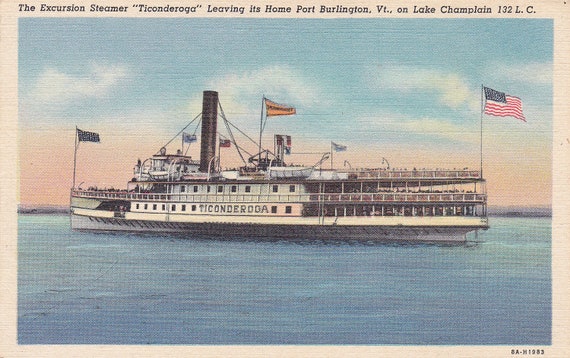 2) While the Ticonderoga steamboat was named after the fort and the town, it actually sailed on Lake Champlain instead of Lake George. We're going to visit the dry docked "Ticonderoga", restored to her old glory, at the Shelburne Museum on Friday too!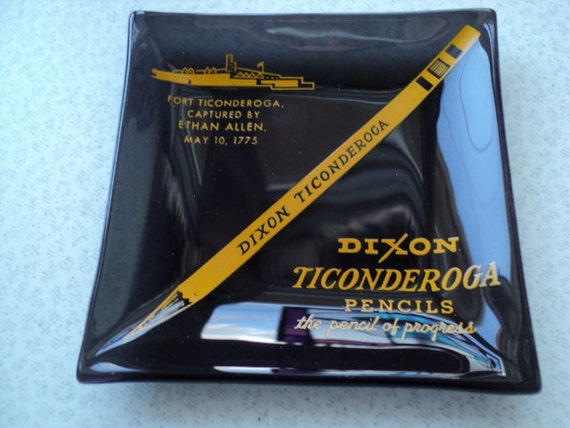 3) We'd love to use this pencil box at work as a reminder of amazing weekends in Ti.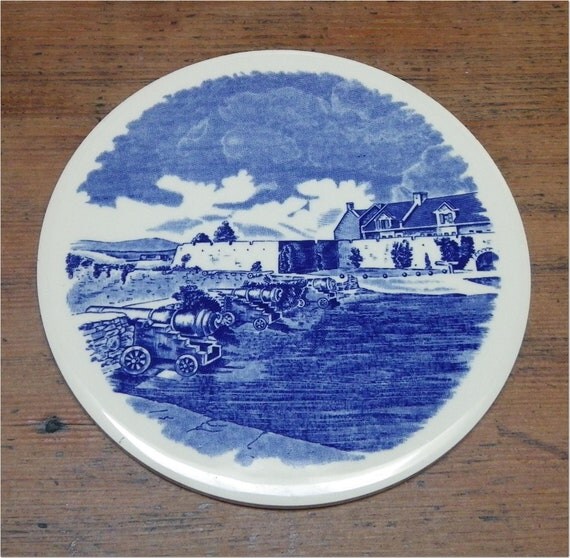 4) A timeless blue and white ceramic trivet depicts Fort Ticonderoga and would be a great addition to our tablescapes.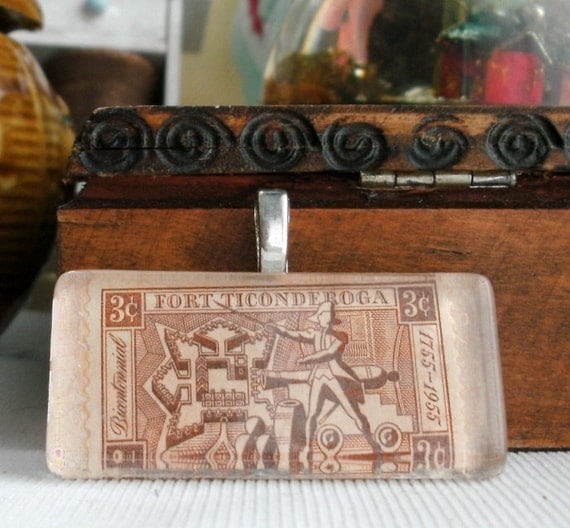 5) Wouldn't this Fort Ticonderoga pendant also make such a great key chain too?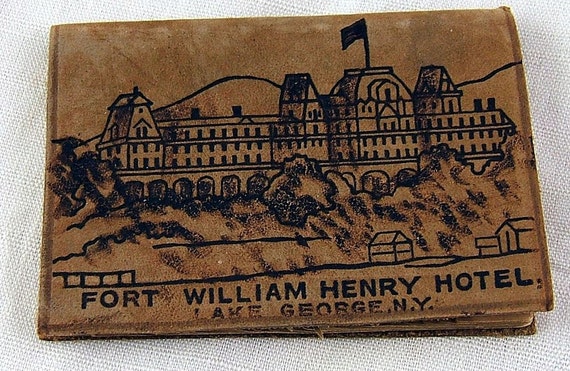 6) Check out this sueded leather souvenir address book from the Fort William Henry Hotel in Lake George Village, which is still open and located at the opposite end of Lake George.