This military themed Memorial Day round up is especially for our friend Mike, an Army medic and one of our biggest followers. Mike, hopefully you and Greer can set up a nice man-cave inspired by some of these great mantiques.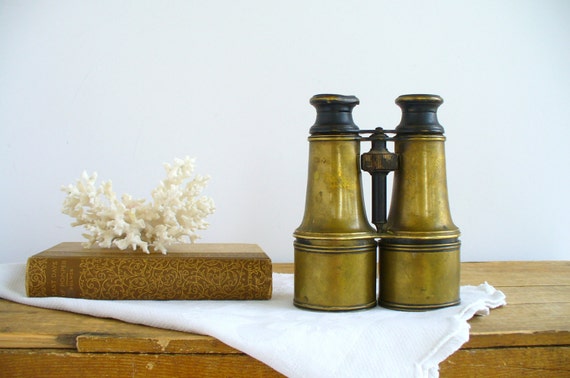 1) For you bookshelf, display this great pair of brass vintage military binoculars.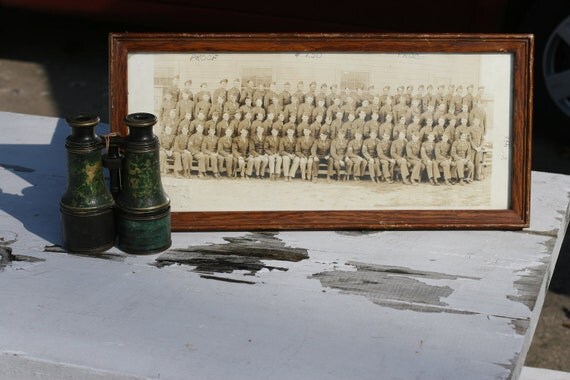 2) Decorate the walls with vintage photos, such as this WWII army panoramic picture.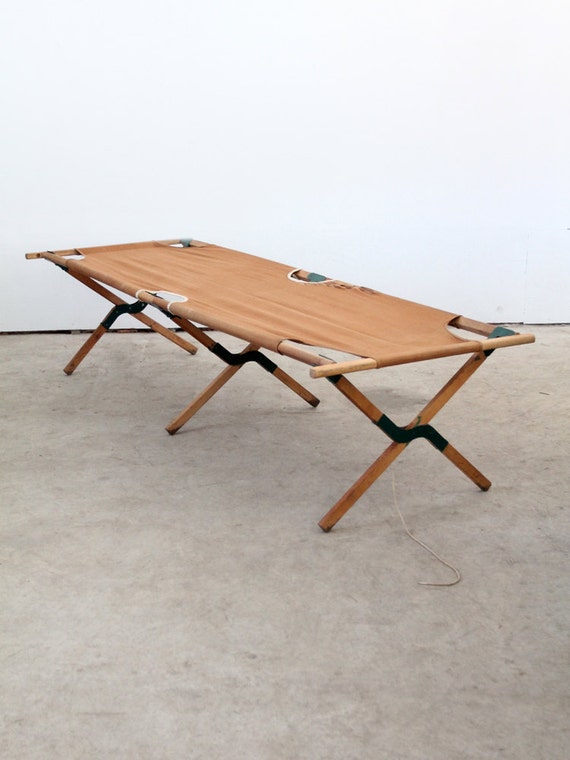 3) While this vintage army cot may not be a comfortable bed for a human, Ella the cat may find it to be a cozy perch.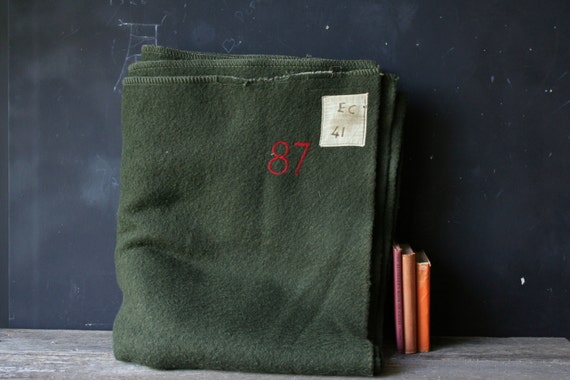 4) Cover the cot with a stack of wool army camp blankets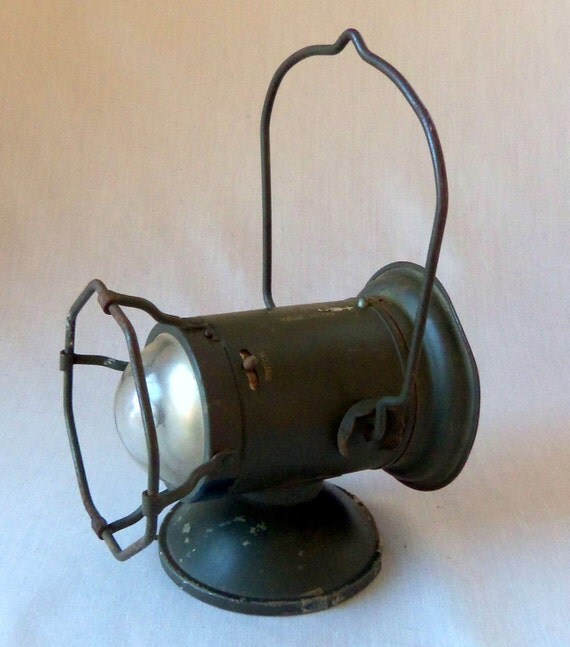 5) A green Army flashlight could be used as extra lighting.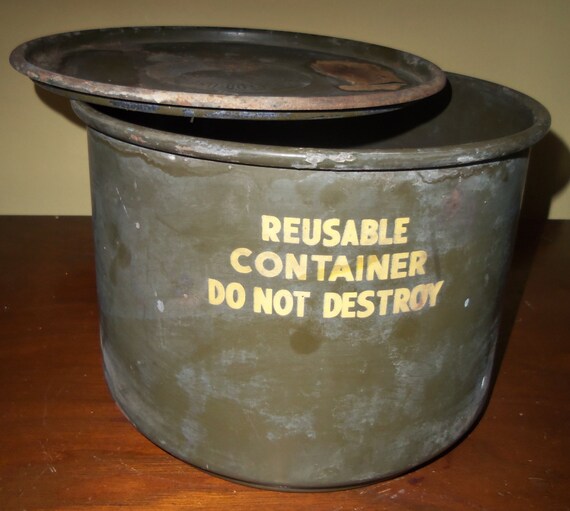 6) This industrial metal Army container marked "Reusable Container. Do not destroy." could be great storage for remote controls or magazines.