Pineapples seem to be everywhere this spring in both decor and apparel, but they're not a new decorating scheme. In addition to their preppy past in many of Lilly Pulitzer prints, pineapples have a long history as decor. They especially popular in the south, where they are meant to represent a welcoming spirit.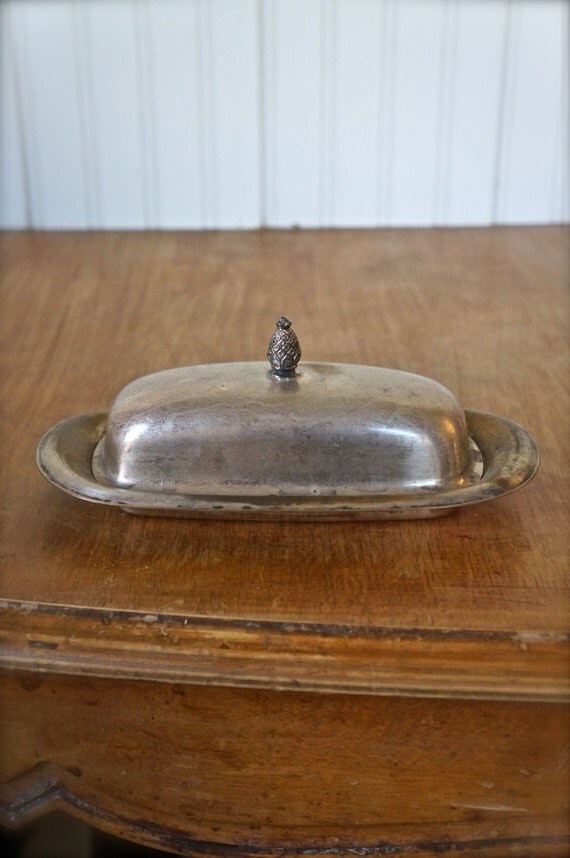 1) At first glance, you might miss the tiny pineapple atop this silver butter dish. I imagine silver at the picnic table for buttering hot corn on the cob.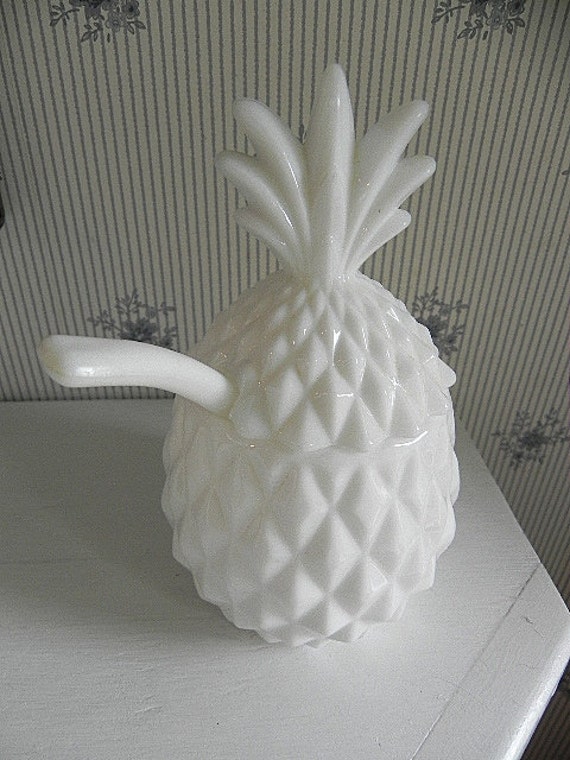 2) Serve condiments from a milk glass pineapple – ketchup for your hamburger or BBQ sauce for grilled chicken, perhaps.
3) Retro punch bowls are making a big comeback. Mine is a large hobnail pattern, but I also love the subtle pineapple inspiration in this set!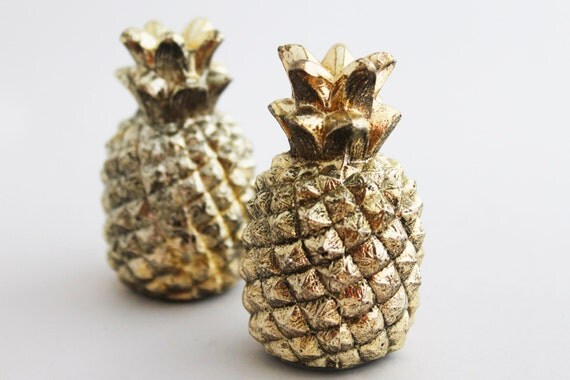 4) These gold-toned pineapple salt and pepper shakers are a glittery addition.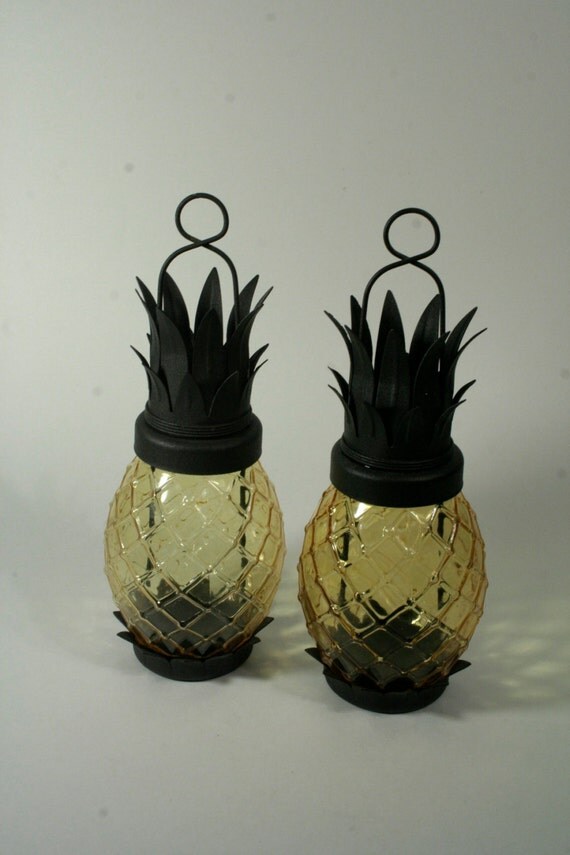 5) Light up your patio this summer with a pair of pineapple lanterns.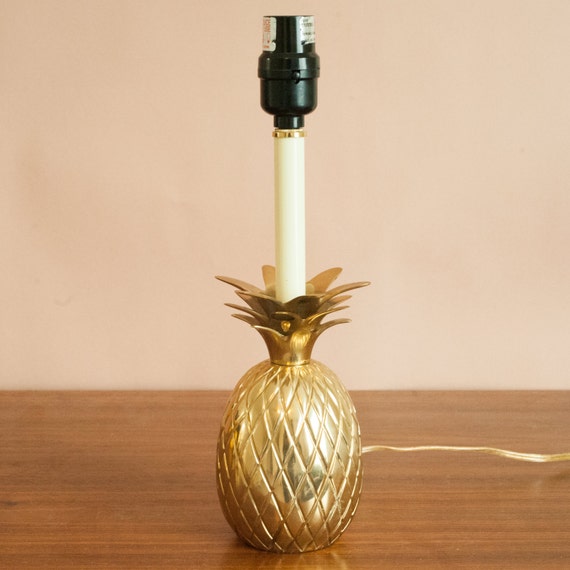 6) For your desk or bedside table, this petite brass pineapple lamp has great details in the leaves.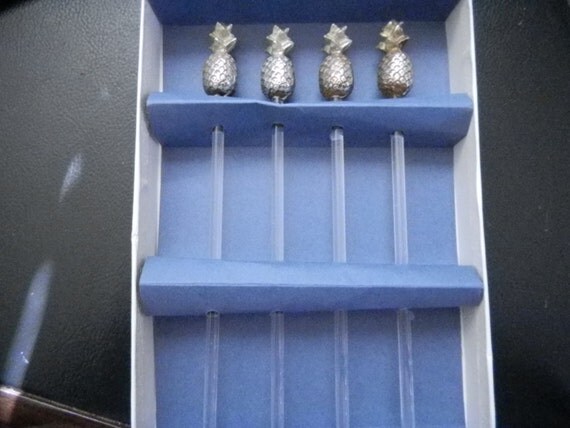 Bonus! I couldn't leave off these pewter and glass pineapple drink stirrers to go in a tall, cold cocktail glass.
Do you have pineapples in your home or closet already? If so, where? If not, how would you add them to your life?