It's finally feeling more like spring on the East Coast with warmer weather and budding trees. I'll be enjoying Easter dinner in NJ at my mother-in-law's house, but if I had my own table to scape, this would be it.  I'm inspired by these three elements for an Easter tablescape: the fresh lavenders, charming egg cutting boards, and pussy willows that remind me of childhood.
First, cover your table with a natural colored raw linen tablecloth and layer on a sweet grain sack runner with purple stripes.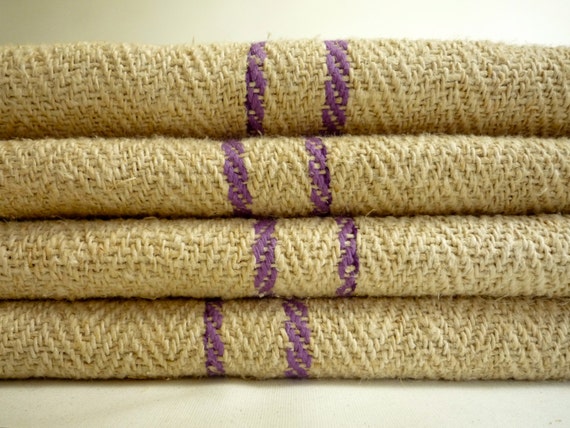 Down the center of the table, add some whimsical elements such as a bunny-topped candy dish and naturally dyed easter eggs in sterling silver cups.  A shallow silver trophy cup with flowers and branches spilling out can be the main centerpiece.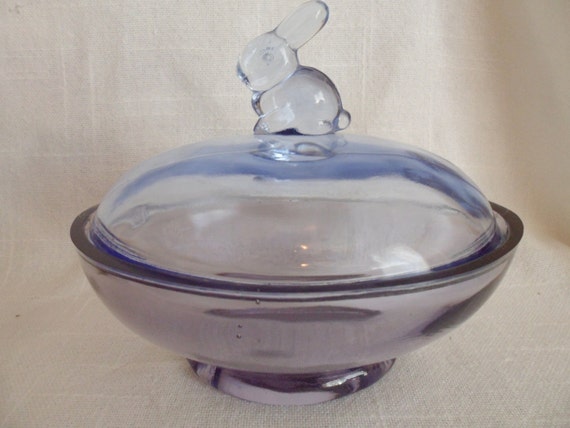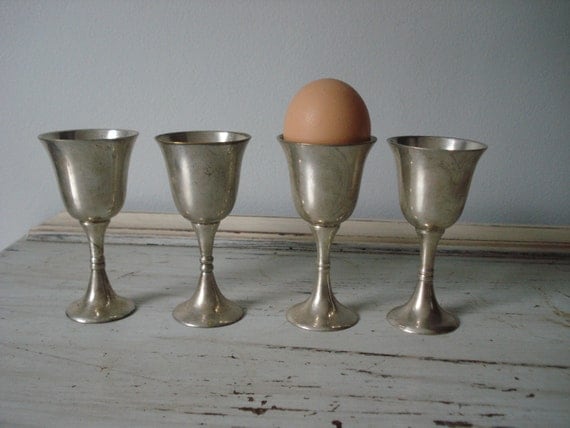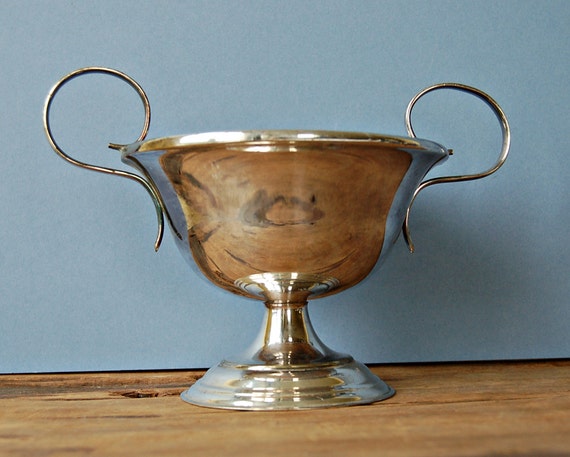 Simple white plates are a tablescaping staple that allow the food and decor to shine. To mix up the placesettings, jumping rabbit chargers accent the silver egg cups and these amethyst water glasses and purple wine goblets add a splash of color.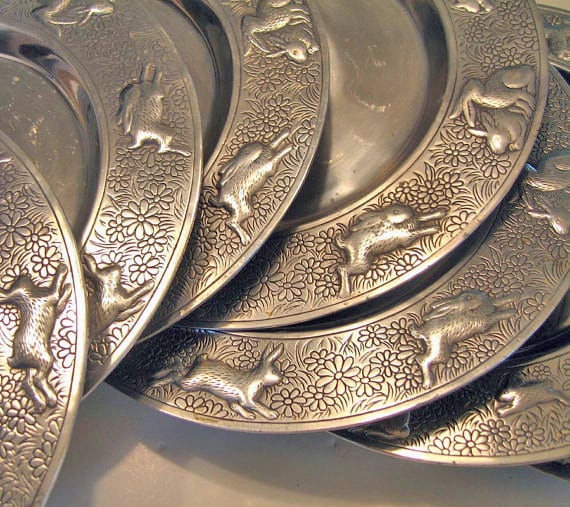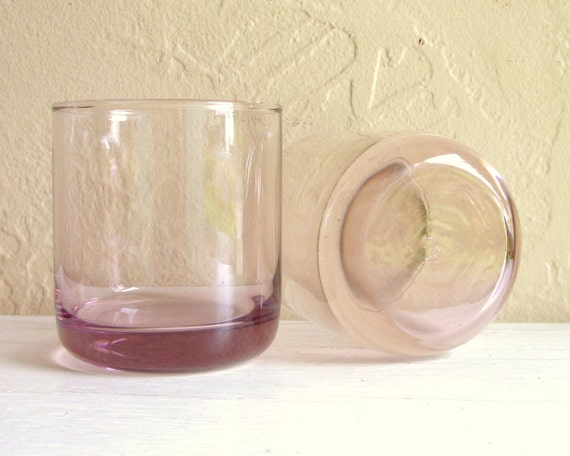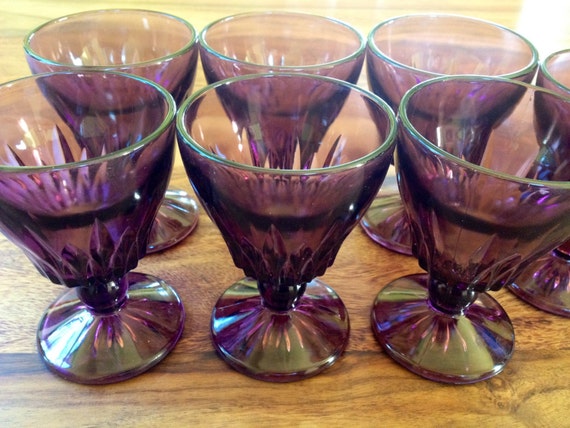 Did you know that on Dyngus Day, a celebration of spring and Polish pride on Easter Monday, girls and boys flirt with branches of pussy willow? These three bunches of pussy willow branches provide enough for each placesetting, a few extras to mix with your spring flower centerpiece, and one to use on your heart's desire. Tie up your placesettings with this lovely vintage lace.
As a final touch, serve appetizers such as cheese and crackers on these egg bread boards or provide one to each guest for bread. To add a little Martha Stewart to the day, add softened butter to a rabbit chocolate mold.